Contact
LUMAS EDITION GALLERY Berlin, Germany,
with galleries in Vancouver and 40
other cities worldwide represents a selection of
the best images from Eric's "Silent Warriors" book project.
The online gallery CAPTURED52
represents a mix of Eric's very best images.
photographs in the world"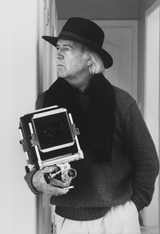 Eric Klemm
How to order prints directly from the artist
Communicate image number and project. Let me know about the size of the required print.
Nearly all images are taken with large format- or medium format cameras which means,
most of the photographs can be printed up to a size as large as 50x60". I will get back to
you as soon as possible with the price. Purchasing directly from the artist is the least expensive way to acquire your art. Shipment can be arranged.

T. 604-881-6004
email: eric@ericklemm.com
www.ericklemm.com

To view Eric Klemm's paintings visit: www.ericklemm.art

Like Eric Klemm Artist